SWE Conference Highlights 2013
On Wednesday afternoon, Seth Box, Director of Education for  Moët-Hennessey USA, treated us to a flight of six amazing Rosé Champagnes in his session titled "Pink Champagne – Fluffy Fiction or Profound Pleasure?"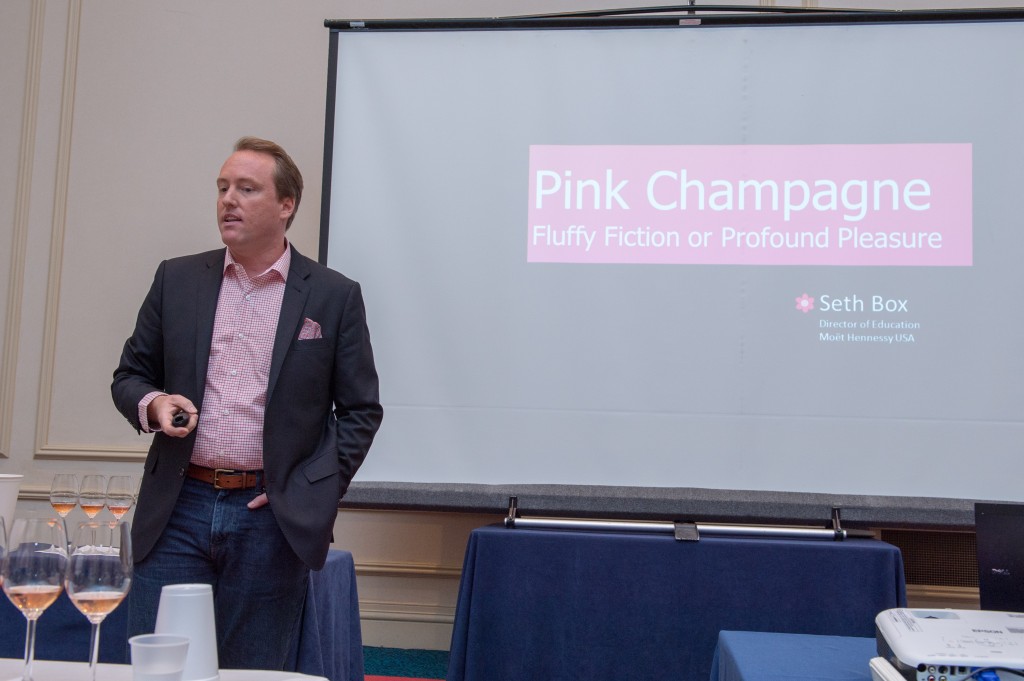 Seth gave a lively session and addressed the very wide spread and yet often erroneous habit of pairing Brut Rosé Champage with dessert.  Highlighting the fact that pink Champage is very food friendly, he emphasized its appropriateness for pairing with just about any food from soup, salads, appetizers and even main courses made with heavier foods…but warned against pairing it with heavily spiced or sweet dishes, as these foods can disturb the delicate balance and mask the complex flavors of the wine.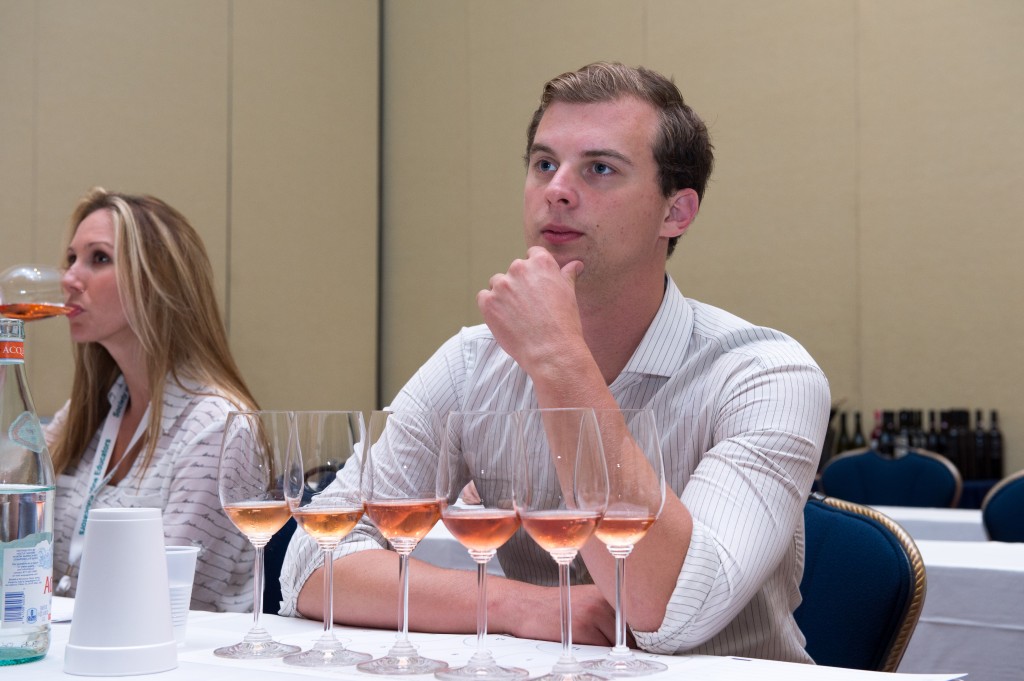 Seth discussed the various methods of producing Rosé Champage, including saignée as well as adding a dosage  of pinot noir or pinot meunier at the end of the process.  Champagne is the only wine region in France that allows the blending of red and white wines in the production of Rosé.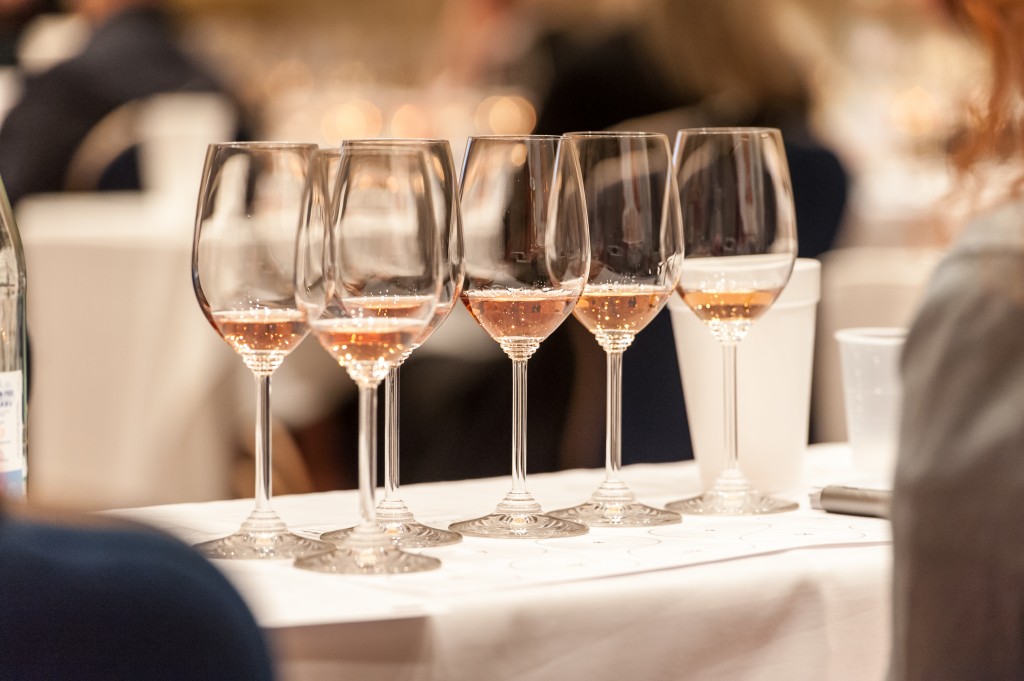 All of the wines were delicious, with a crowd favorite being the Krug Rosé N/V.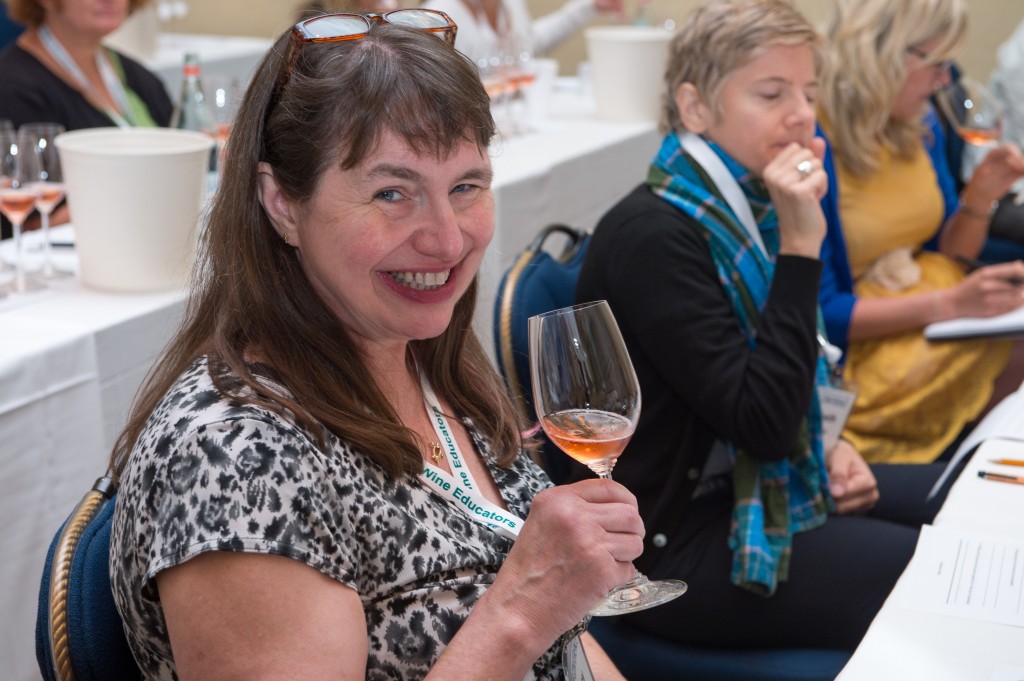 The tasting concluded with a sip of Moët & Chandon Nectar Imperial Rosé, a slightly sweet wine that due to its residual sugar could be used as a successful pairing partner with dessert – such as milk chocolate dipped strawberries or raspberry tart.  To wrap up the session, it was agreed that Rosé Champage is indeed a "Profound Pleasure!"