Today we have a guest post and book review brought to us by Harriet Lembeck, CWE, CSE. Read on as Harriet reviews a beautiful book about the wine and food of Piedmont, Italy!
Book Review: The Wines and Foods of Piemonte—text and photos Tom Hyland, maps by Alessandro Masnaghetti
If you are planning a trip to Piemonte, this book is a must. If not, once you read Tom Hyland's book, you will be clamoring to go with this in your backpack. Hyland informs you about grapes not often seen in the US, such as the red Ruché, Freisa, and Pelaverga, and the white Timorasso. His book covers reds, whites, sparkling and dessert wines.
This book covers the well-known wine regions, and will fill in your current knowledge with all types of delicious tidbits. For instance, did you know…
Barolo DOCG is produced in eleven neighboring communes—and within the area there are several dozen crus (legally recognized nenzioni geografiche aggiuntive [geographical designations])—each of which may be described as a unique terroir.
The Alto Piemonte—with its borderline continental/Mediterranean climate—contains the little-known Boca DOC, which produces an acid-driven Nebbiolo-based red wine that is delicious while still young.
The Montalbera Winery in Castagnole Monferrato produces as many as four versions of Ruché a year, which may include a stainless steel-fermented version, an oak-aged version, and a passito version.
Hyland's writing is very graceful and readable, and a large glossary fills in definitions, that if he stopped to explain, would slow up the flow of his story. Interviews with winemakers and chefs are most informative. Hearing different producers argue for single vineyard wines versus wines from blends of vineyards, or hearing discussions of the use of small barrels versus large barrels, helps to explain the complexity of these wines from Piedmont.
A list of recommended wines, restaurants, local foods, and further suggested reading all combine to make this book invaluable to travelers, wine students, and lovers of Italian wine as well.
Bibliographical details: The Wines and Foods of Piemonte Text and Photos Tom Hyland, Maps by Alessandro Masnaghetti, University of Nebraska Press,  208 pages, paperback. Available on Amazon.com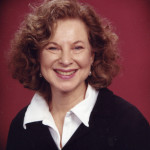 Harriet Lembeck is a CWE (Certified Wine Educator) and a CSE (Certified Spirits Educator – a new designation). She is President of the Wine & Spirits Program, and revised and updated the textbook Grossman's Guide to Wines, Beers and Spirits. She was the Director of the Wine Department for The New School University for 18 years. She can be reached at h.lembeck@ wineandspiritsprogram.com.
Are you interested in being a guest blogger or a guest SWEbinar presenter for SWE?  Click here for more information!